Truth, Love and Clean Cutlery Boek Lancering november 2018
For text in English scroll below >>>
Ons restaurant 't Ailand in Lauwersoog, is geselecteerd voor het boek Truth, Love & Clean Cutlery, een nieuwe gids voor 's werelds echt voorbeeldige, ethische, organische, duurzame restaurants en ervaringen, gemaakt door 57 vooraanstaande schrijvers uit 45 landen. Op dit moment zijn we te vinden op de TL&CC website. Maar vanaf november 2018 ook in de gedrukte Wereld versie van de gids.
Truth, Love and Clean Cutlery: een nieuwe manier om te kiezen waar te eten in de wereld.
Van alle kwaliteiten die een echt uitstekend restaurant of een culinaire ervaring onderscheiden, zijn misschien waarheid, liefde en zorg het belangrijkste: een passie voor het creëren van voedsel dat zo goed is dat het nooit zal worden vergeten; een omgeving die die buitengewone smaak nog beter maakt; en een zorg voor de grond of het water waaruit dat voedsel is verkregen en de gemeenschap waarin het wordt geserveerd.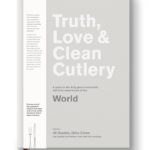 Truth, Love & Clean Cutlery identificeert echt voorbeeldige restaurants en eetervaringen en biedt een nieuwe, vriendelijkere manier om te kiezen waar te eten. Het erkent de enorme inspanningen die onze meest zorgzame restaurateurs, chefs en koks leveren om de CO2-uitstoot te verminderen, hun gemeenschappen te ondersteunen en de wereld een betere plek te maken – bord voor bord. Restaurants die om deze dingen geven, zijn niet alleen goed … ze zijn ook goed. Lees meer over de missie van TL&CC in hun story op facebook.
Waar is het boek verkrijgbaar?
Het TL&CC World edition komt uit in november 2018 en wordt gedistribueerd door Abrams Books en Thames & Hudson aan boekwinkels, en ontwerp- en cadeauwinkels over de hele wereld. Daarnaast is het boek medio november verkrijgbaar bij ons in restaurant 't Ailand en ligt er een inkijkexemplaar ter referentie.
Truth, Love and Clean Cutlery Book Release November 2018
Our restaurant 't Ailand in Lauwersoog, the Netherlands, is selected to feature in Truth, Love & Clean Cutlery, a new guide to the world's truly exemplary, ethical, organic and sustainable restaurants and food experiences, created by 57 leading food writers from 45 countries. At the moment we can be found on the TL&CC website. But from November 2018 also in the printed World version of the guide.
Truth, Love and Clean Cutlery: a New Way of Choosing Where to Eat in the World.
Of all the qualiti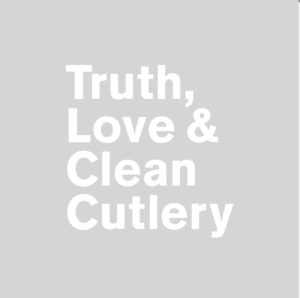 es that distinguish a truly outstanding restaurant or food experience, perhaps truth, love and care are the most important: a passion for creating food that is so good that it will never be forgotten; an environment that makes that extraordinary food taste even better; and a care for the ground or water from which that food is derived and the community in which it is served.
Truth, Love & Clean Cutlery identifies truly exemplary restaurants and food experiences, offering a new, kinder way of choosing where to eat. It recognises the enormous efforts our most caring restaurateurs, chefs and cooks are making to reduce carbon emissions, support their communities, and make the world a better place – plate by plate. Restaurants that care about these things aren't just good… they're good. Read more in on the mission of TL&CC in their story on facebook.
Where to get the book
The TL&CC World edition will be released in November 2018 and will be distributed by Abrams Books and Thames & Hudson to bookstores, and design and gift shops around the world. In addition, the book is available, as off mid-November '18 in our restaurant 't Ailand and there is a viewing copy of the book for reference.
www.truthloveandcleancutlery.com
@truthloveandcleancutlery #truthloveandcleancutlery #tlcc #ailandlauwersoog #restaurant #groningen